Education and Outreach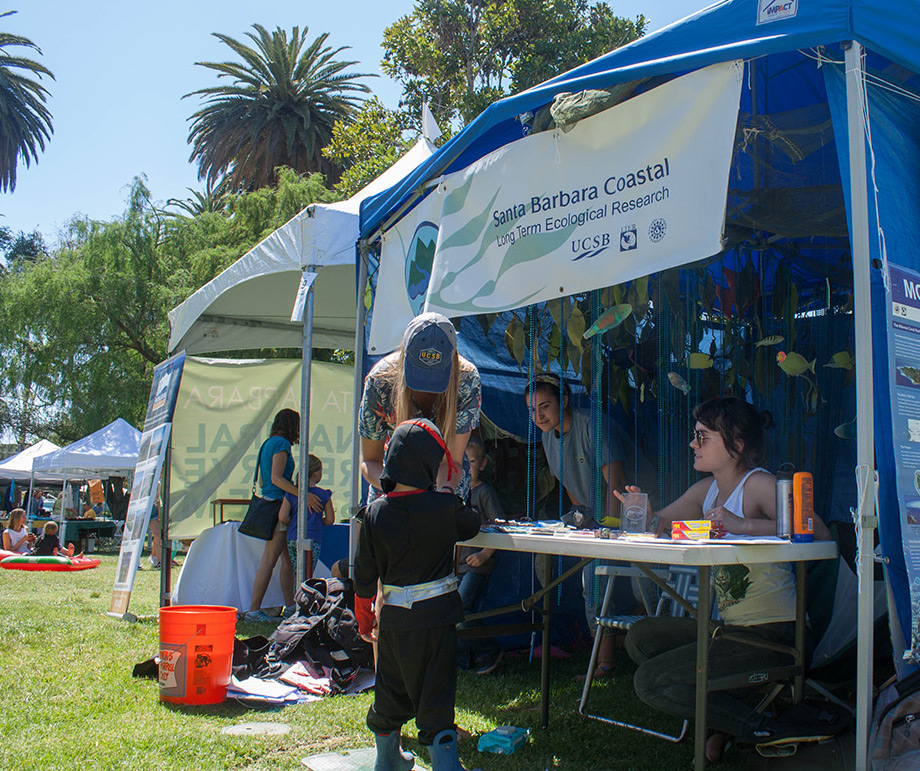 SBC programs include K-12 education, teacher professional development, undergraduate and graduate student training, plus stakeholder engagement and public events such as Earth Day. SBC students, postdoctoral scientists, and investigators are actively engaged in all facets of our education and outreach efforts.
The Kelp Forest is an iconic, vital component of the socio-economic stability of Santa Barbara. SBC LTER resarch is critical to understanding how long-term changes impact not only the ecosystem - but also the maritime community it is intrinsically connected to. Our program has developed a cirricular model based on connections to our community: "Our Maritime Community - A curricular model for improving literacy."
Downloadable resources are divided into four themes. Teachers, home-schoolers and curious citizens wanting to learn more about our research and its relevance to their community will all enjoy exploring this site and SBC LTER science.
UCSB Collaborators

The REEF at MSI
Departments and Research Units in Natural Sciences
Gevirtz Graduate School of Education
Offices of Education, the Registrar
Off Campus Collaborators

Multiple LTER sites
Santa Barbara, Ventura County schools
Harding University Partnership School
American Association of University Women
Channel Islands National Marine Sanctuary
Santa Barbara Channel Keepers